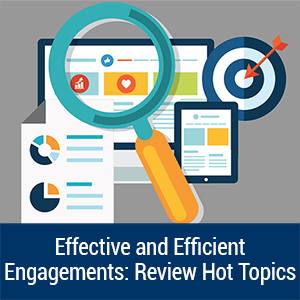 Effective and Efficient Engagements: Review Hot Topics
Strengthen review engagements by understanding current CSRE hot topics, challenges faced in meeting requirements and how to address them efficiently (1.0 CPD).
There are areas that practitioners may struggle with in performing review engagements. This is because the standards are not well understood or there are challenges in applying them, especially in the context of a less complex entity. This course will address hot topics in performing a review engagement in accordance with CSRE 2400. This is not a technial course but rather a practical session that focuses on matters of importance including understanding the entity, designing and performing inquiry and analytical procedures, specified procedure requirements, documentation and reporting and communicating.