About the Company
ASK KSA helps SMPs conduct effective and efficient engagements and meet the requirements of being in public practice.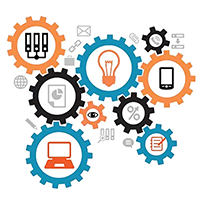 We founded ASK KSA as we believe small- to mid-sized public practitioners (SMPs) are critical to the profession yet know it is difficult for them to find the support they need. SMPs offer service and value to their clients in a different and unique way than the big firms, they are special. However, it can be difficult to keep up-to-date and remain onside with public practice requirements. It is not possible to be an expert in every area and the ability to reach out to an advisor makes a difference.  We recognized the gap in the profession related to supporting SMPs, and we wanted to fill it. ASK KSA was created to specifically support SMPs in a unique and different way.
Being in public practice is fun yet demanding as the profession is ever evolving. It is a challenge to meet the requirements of being in public practice. Assurance standards are constantly changing, complex accounting issues are encountered, new Quality Management standards are soon effective, and CPAs in public practice need to meet verifiable CPD hour requirements. It is hard for practitioners in public practice to keep up. We are here to help.
ASK KSA knows that clients do not care about what is documented in engagement files and we assist firms in meeting all requirements effectively and efficiently allowing them to focus on what is important, the client.
We offer practical guidance and advice SMPs need. We provide support in all areas from file efficiency reviews, practice inspection support to training and engagement quality reviews. We also offer practical verifiable CPD courses for CPAs in public practice, including both in-house courses and online courses. ASK KSA has an established and proven approach to help practitioners meet requirements, be efficient and minimize risk.
We believe it is critical for SMPs to be doing the right amount of work, at the right time allowing them to spend more time with their clients and delivering value.
WE HELP FIRMS SAVE TIME AND ACHIEVE PEACE OF MIND.