ASK KSA offers practical solutions to help ensure SMPs conduct engagements in an effective and efficient manner and meet the requirements of being in public practice.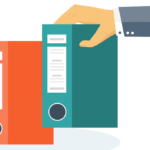 ASK KSA provides customized consulting and advisory services tailored to your firm. We spend time listening and understanding challenges to get to know your firm, along with your goals and objectives. Our established and proven methodology is customized to specific circumstances. We deliver practical and informative verifiable CPD courses to help firms meet their CPD requirements.
We know the challenges of being in public practice, it is hard to keep up to date and that is where we come in. We provide practical guidance comes from someone who has "been there, done that". Working with ASK KSA is like adding an experienced business advisor to your team. Learn more about services we have to offer.