ASK KSA offers practical solutions to help ensure SMPs conduct engagements in an effective and efficient manner and meet the requirements of being in public practice.
ASK KSA provides customized consulting and advisory services tailored to your firm. We spend time listening and understanding challenges to get to know your firm, along with your goals and objectives. Our established and proven methodology is customized to specific circumstances. We deliver practical and informative verifiable CPD courses to help firms meet their CPD requirements.
Learn more about services we have to offer...
We know the challenges of being in public practice, it is hard to keep up to date and that is where we come in. We provide practical guidance comes from someone who has "been there, done that". Working with ASK KSA is like adding an experienced business advisor to your team.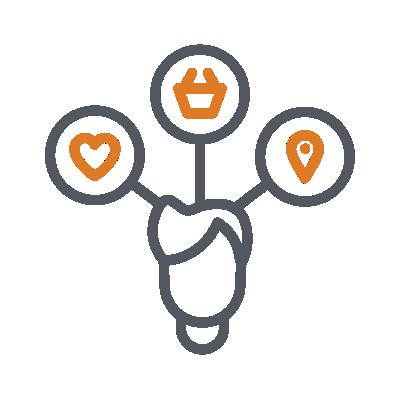 Don't forget to check out our professional development courses.
I had the opportunity to work with Kirsten many times now. She always provides us with excellent services on a very timely manner. She is meticulous in her work and has always completed the assignments before the deadlines. In future I would definitely like to hire her for more assignments.
We appreciated working with Kirsten on this file efficiency review. She has really helped us save time in the approach to our engagements. We definitely plan on continuing to use her services to get us up to speed in the next couple of months as we just don't have the time in-house to deal with this stuff.
I met Kirsten a couple of years ago attending a professional development course and am very glad our paths have crossed. She has been assisting our firm with annual monitoring of our assurance files and has helped us with practical recommendations to be more efficient and still meet the required standards. Due to her in depth knowledge and ability to present the information in a way to keep practitioners engaged, we have also had her coming back for professional development courses throughout the years. She is readily available for any advice needed and her passion for this profession shows in all she does. We really value the resource we have in Kirsten!
I sincerely enjoy working with Kirsten and we are grateful that we have someone with her knowledge to turn to for assistance. Having another person with another perspective has provided me much needed relief as a sole practitioner.
Kirsten provided very valuable advice to me when I engaged her to be a second partner on a very challenging client issue. As a result of her guidance, I was comfortable with next steps and final resolution, as was my client. I would not hesitate to work with her again.
Kirsten has become a valued resource to our firm. We have benefited from Kirsten's extensive experience as a public accountant through her training courses. We found her course to be intensely practical, and we came away with some great resources to help us implement the standard efficiently and effectively in our firm.
Frequently Asked Questions
If you have a question that you cannot find the answer to, contact us and will provide a response.