Greetings,
This month I have stuck to one topic, and one topic alone. Implementing the new quality management standards. While you don't have to do it all right now, it is important to wrap your mind around what the standards require and what business decisions you have to make in the upcoming months.

SQM Workshop & Toolkit Database Coming Soon!!
You have heard me refer to a CSQM implementation workshop using an SQM Toolkit Database (SQM TKDB) to help you implement the new quality management standards in an effective and efficient manner. I have been collaborating with colleagues from Australia and we are close.
Together Justin Reid (a consultant similar to myself who was involved with the IAASB on ISQM1), David Stevens (a quality specialist who contracts for large firms), Jean-Claude Cesario (a highly respected and qualified IS Auditor and all-round guru in IT) and myself have been working hard to build our SQM TKDB for you. We are very excited to be building something that is simple, easy to use and totally focused on making your life easier.
We have designed a database of quality objectives, potential risks and sample responses to provide a solid foundation and leg-up in developing your SOQM. The SQM TKDB contains a deficiency register to help you easily track and monitor findings, and the reporting feature allows you to print any essential report at any stage of the process. It also includes a small library of other forms and templates such as risk assessment template, evaluation forms, independence forms and other programs.
Alpha testing has been ongoing and road-testing with our pilot project firms has begun. Workshops are being designed, content (policies, procedures, forms) being written, training material developed, lots and lots happening.
Long story short, don't panic about implementing CSQM 1, we have you covered. 
If you are interested in learning more about our workshops, please let me know and I will add you to the growing list of firms interested in participating in our workshops and utilizing the SQM TKDB. My plan is to visit select cities across the country starting in late summer and early fall but spaces will be limited.
The sooner I can gauge your interest, the sooner I can determine the best locations and timing for the live in-person workshops. Let me know by simply responding to this email.
CPA Canada Quality Management Blog
Continuing with the quality management theme, I want to provide you with all the guidance I can to help you make the right business decisions for your firm. CPA Canada has published a blog on "Preparing for the new quality management standards" along with an Implementation Guide. The blog provides further information about the standards, an update on conforming amendments to Other Canadian Standards and tips and resources to prepare for implementation. The blog includes a link to the Implementation Guide and registration information for their upcoming webinar in June on this topic.

Preparing for the New Quality Management Standards
Late last year I wrote a series of three articles to help practitioners prepare for ISQM 1 (CSQM 1). The articles were written for IFAC, specifically focussing on SMPs as there are efficiencies to be gained in implementing the new standards when you understand what is required and how they are scalable.  ISQM 1 sets out three steps to the risk assessment process. The first step is establishing quality objectives, followed by identifying and assessing quality risks, which provide the basis for the design and implementation of responses, the final step (Articles #1 and #2). The standard also required a firm to monitor, and remediate the system as require as well as evaluate on an annual basis (Article #3). The articles are written from a practical perspective versus a technical perspective.
READ IFAC ARTICLE #1: QUALITY OBJECTIVES AND QUALITY RISKS
READ IFAC ARTICLE #2: RISK RESPONSES
READ IFAC ARTICLE #3: MONITORING AND SYSTEM EVALUATION
Your very first step, if not already done, is to assign the person with ultimate authority and responsibility along with the person with operational authority (for some firms that may be the same person).
Make that decision today!

CSQM 1 Overview Session: Free 1-Hour Recording Available
My colleague, Justin Reid from Australia, and I hosted four quality management overview sessions during April and May. We had almost 400 participants join us and feedback was very positive.
There were many practitioners who were unable to join the live sessions and asked for a recording. So here it is … available free to you (Bonus: counts as one hour of free verifiable CPD).
Watch this free practical and informative 1-hour overview webinar to:
Understand the components of a SOQM
Learn about the risk assessment process and how to establish quality objectives
Appreciate the link between quality objectives, assessing risks and developing responses
Commence developing your action plan
And, let me know if you are interested in learning more about our upcoming workshops and SQM Toolkit Database. 

WATCH FREE OVERVIEW RECORDING HERE (ONE HOUR VERIFIABLE CPD)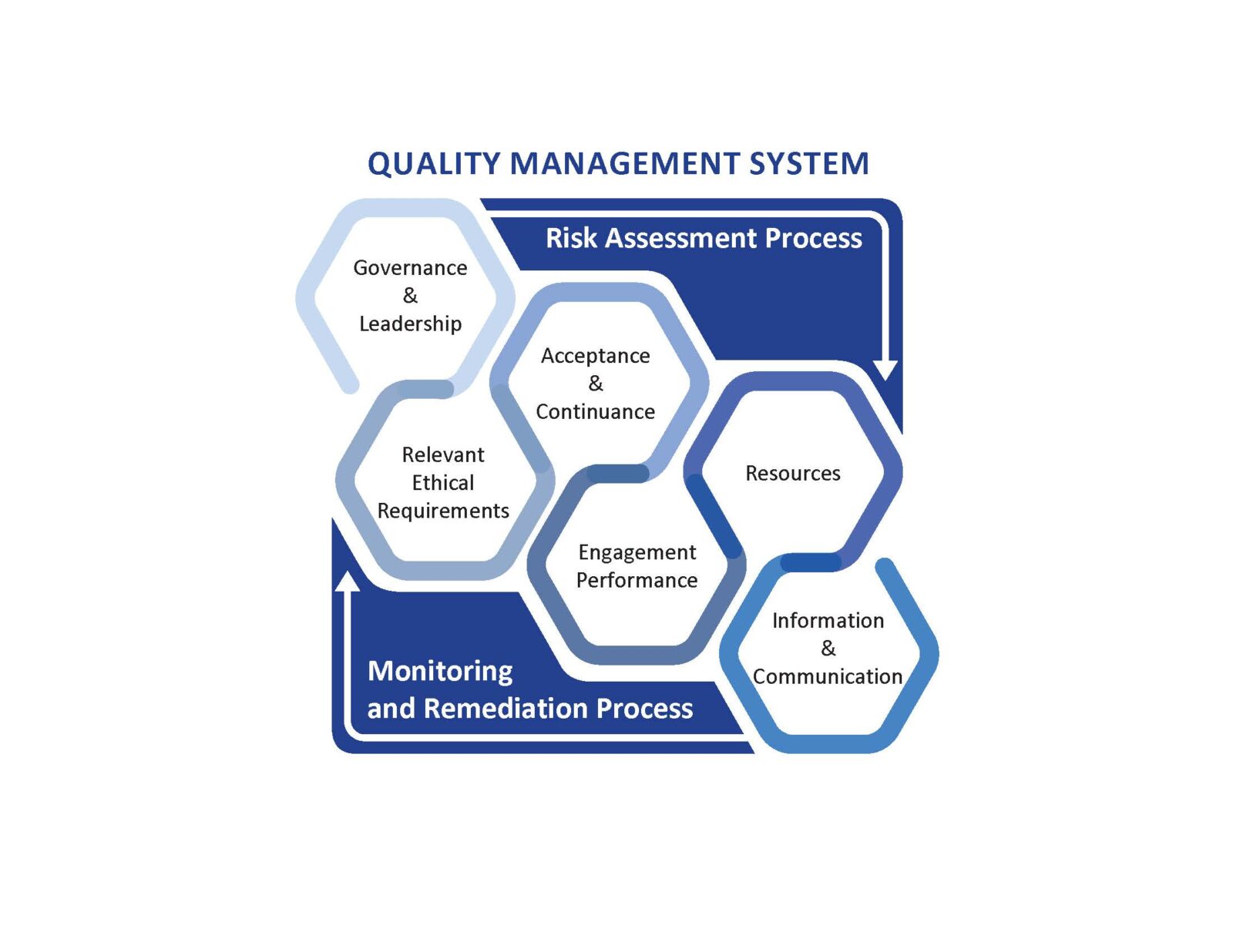 System of Quality Management
Check out the practical and informative session on how the eight interrelated components work together to set out your SOQM. When know what to expect and understand the requirements, it becomes easier design and implement your SOQM by the effective date of December 15, 2022.
Start planning now!
'Whether you are on the "I have a good handle on the standards and have started, just need a check-in" end of the spectrum or the "holy crap, I am scratching my head and don't even know where to begin" end, we are there for you. I am so confident in our methodology and SQM TKDB that I believe you can spend some time reading the standard this month, take your holidays and enjoy the summer, then hit the ground running in fall and still have lots of time to design and implement your SOQM by the effective date with minimal stress. Doesn't that sound like a good plan?
Best regards,
Kirsten S. Albo, FCPA, FCA